Foam Cutting Instructions For Custom Cases
A custom case is a case that you make for your camera or laptop. Maybe you're a military supplier and require special gear. This article will show you how to cut the foam inside of your custom case. You can find the best and high-quality custom cases from Evolution Gear in Australia.
Arranging- Remove the customized layers from the case, and place them on a flat surface. Lay all your equipment on top of the cubed foam provided with your case. Place all of your equipment on top of the cubed foam that came with your case.
Allow enough space between equipment. Minimum separation should be between lightweight items and 1 inch for heavier items.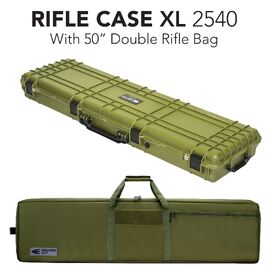 How to Mark the FoamBlackboard-type chalk is used to draw an outline on the foam. Slowly, steadily and carefully draw an outline around your item(s). Next, remove the item(s) from the foam. Then, draw a second outline approximately 1/4" within the original outline. This will allow you to straighten and smoothen any wavy or slippages. Once you are satisfied, move on to the next step.
The Foam can be cut recommend an electric carving knife for best results. An electric knife may not be available. Instead, you can use a sharp knife with an 8-inch blade. The foam should be slightly protruding from the edge of the table. Cut along the knife's 90-degree line. If you are using an electric knife, don't use a sawing motion.
Fit Checking- Insert equipment in designated places and place foam back into the cases. You should ensure that the item fits snugly in every direction. If you make a mistake or have loose parts, you can cut the appropriate piece and glue it to the wall using spray adhesive*.
GluingOnce you have made all the necessary modifications.