Create A Mind Map For UX
Research maps are mind maps that can help you manage all aspects of user research, from planning to conducting studies, through analysis and recommendations. Using mind maps to arrange elements of user research allows you to visually structure information in a way that helps you to make connections between research elements.
For example, a research map could help you connect research goals with themes from your findings, identify connections across interviews or test sessions, or match findings with recommendations.
How to create a research map for UX?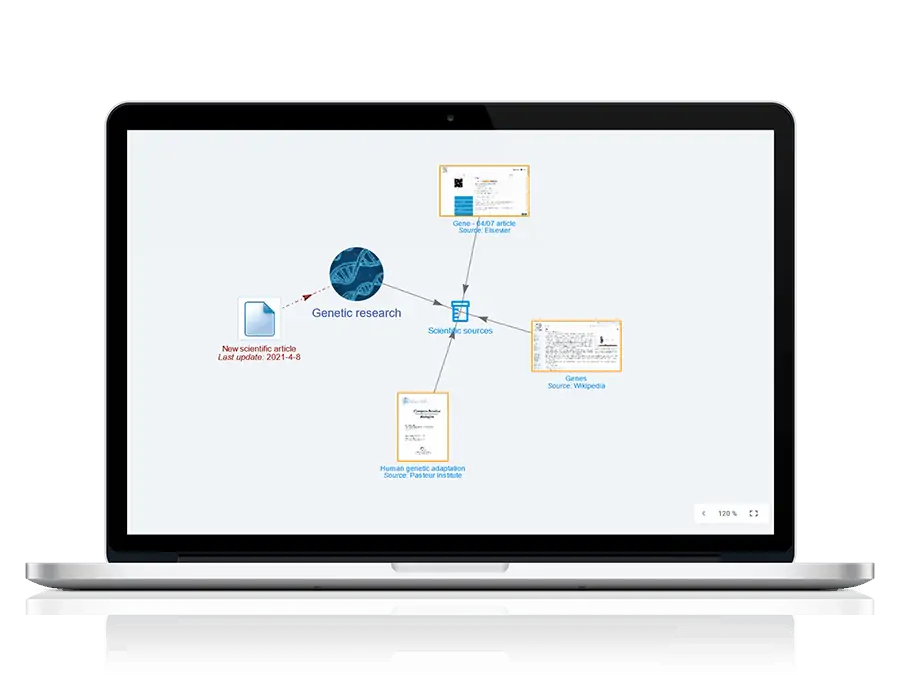 Place the topic of your research in the center of the map.
When creating a holistic research map, create first-level topics branching out from the center of the map for each phase of your research effort. A research map could also focus on one or a sub-set of research phases depending on your particular needs.
Create sub-topics that branch out from each research phase with the key elements relating to that phase. Example elements you can include in your maps are listed below.
As you plan, conduct, and analyze your research, document elements that relate to each of your primary topics. Don't worry too much about structuring your ideas and findings initially, just get them onto the map. Once you start identifying ways to group elements on the map, group them into parent topics with a label that identifies their meaning or similarities.
Connect related ideas using lines or arrows to help you visualize related themes or elements that have a cause-and-effect relationship.